🍂 AUTUMN SALE 🍂
SAVE UP TO 30 % OFF
A candle you should NOT have at home
SUPER REALISTIC TEXTURE
Every hand gesture candle is real hand size and features real hand skin texture. Even veins and fingerprints are visible. It looks super realistic.

100% HANDMADE
All our hand gesture candles are handmade by super skilled candle makers. That's why they look so realistic, are well crafted and super detailed.

INTERIOR STATEMENT
This candle truly stands out in any interior. Be assured! Some of your house guests will love it, some will hate it ;) This candle will not stay unnoticed.
CHOOSE YOUR FAVORITE COLOR
Choose your candle from 11 bright colors to match your mood or home interior!


43 500+ HAPPY CUSTOMERS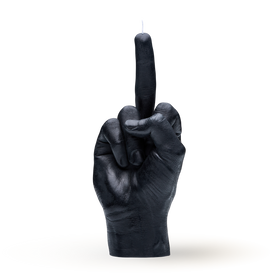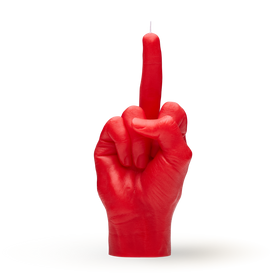 Elizabeth M.


I used this candle for a bday photo shoot prop and it was the exact hot pink color and flair that I needed. Fast shipping also.


Sophie H.


This was a Christmas present for a friend and she squealed with delight and amazement when she opened it. Beautifully hand (sorry) crafted candle almost too cool to burn!


Stanislava V.


Lovely! Great quality, fast delivery- perfect gift.


Lucile R.


Super! Well packed and delighted with my purchase it's going to make a great gift! The candle is great!


Gretchen W.


Love my candle! The shipping was quick and the quality of this product is great. Realistic looking. It is a great accent piece in my room.


Dan B.


Just amazing!!! Arrived in just 5 days, I was shocked! And the candle is better then expected. Love it


Rugile J.


Beautiful candle, the quality and details are so incredible.


Matt G.


You can even see the fingerprints. High definition and quality product.


Heather P.


All we hoped for. Great packaging, great design. Thank you for the extra gift. Very happy with the candle!